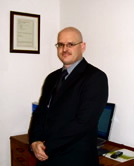 Thank you for taking the time to visit our website.
My name is Bryan Mc Grath and I am the owner of BMG Property Management Limited. The only dedicated Apartment Block and Multi Unit Management Agent based in East Cork. Unlike other Property Management Agents we work exclusively at property management, we do not partake in sales or letting. This means we can devote all our time looking after your property. BMG carries full Professional Indemnity Insurance and is licenced under the Property Services Regulatory Authority (Licence No.003602).
At BMG we pride ourselves in operating a totally transparent Property Management System. Proof of this can be found in our unique log in facility.
This allows owners to view:
Monthly draft accounts
Block Insurance Policy
End of Year Audited Accounts
House Rules
Minutes of meetings
Newsletters
Edit your personal account details
Please find enclosed on our Services page, a detailed list of the services, which we can provide for your management company.